Designing graduate portrait pages
Your graduating class portrait page will often have personalized quotes, mottos and/or special memories added under the students' name.

To format your graduating class portrait page with extra space for this text, choose one of the following procedures.

1) The easiest option is to add your portraits to your pages quickly using the Portrait Wizard, then locate the "Special Portraits" collection under the Layouts tab.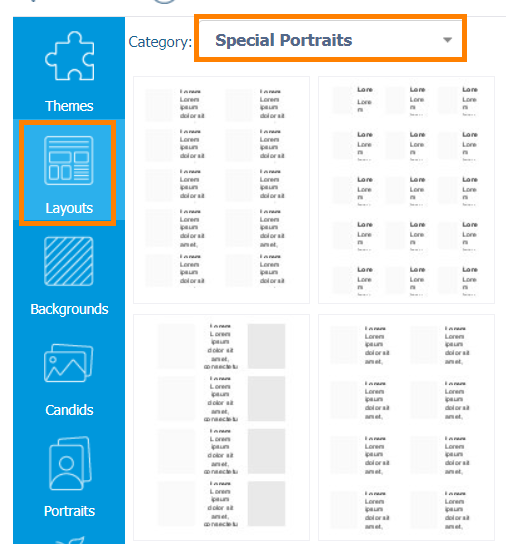 Drag the layout of your choice to your portrait page to apply it. Placeholder text will appear under the students' names, which may be replaced with your custom text.|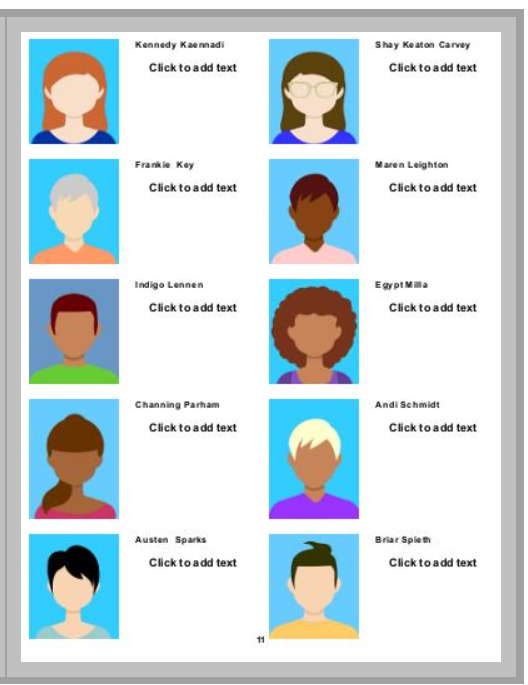 2) If you don't want to use a premade layout, then you may build your portrait page in the Portrait Wizard.
Open the Portrait Wizard, and then go into Advanced mode. Set your rows to 3-4 and your columns to 2-4, so there will be ample space to add extra text. Next, extend the the bottom margin and the minimum image gap to create more space between the images. Apply this layout to your pages.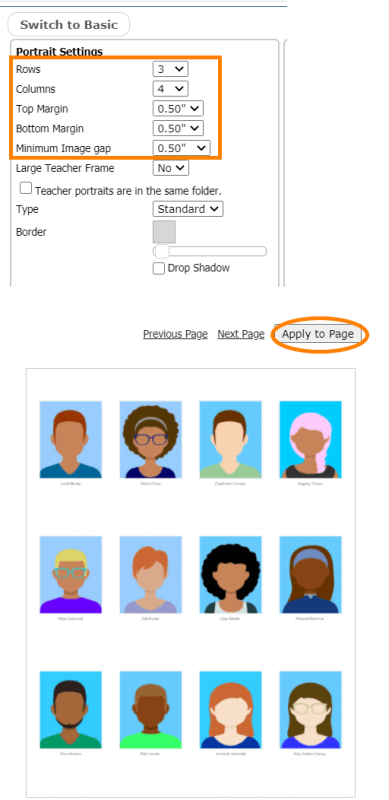 Note: If you've create a layout you like, you can save it as you leave the Portrait wizard so you can apply it to the other pages of your graduating class portrait set.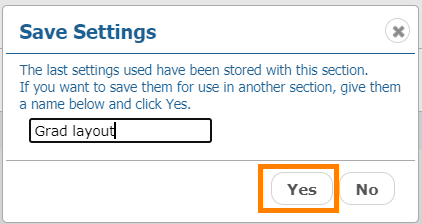 Once the portraits are on the page, add a single text frame to the first page as a placeholder for the student's custom text.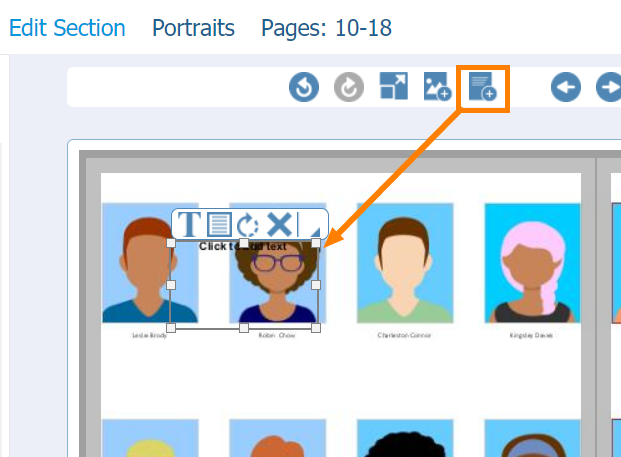 Move the text frame into position under the first portrait, and customize it with placeholder text and font choices. Be sure to align the text to the top of the frame to get a consistent look.

Duplicate this text frame via its extended menu options until you have placeholder text frames for every portrait. Move them into position under each name label.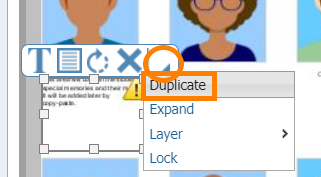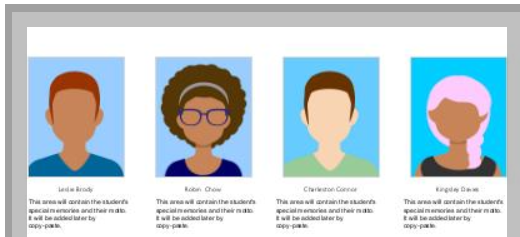 IMPORTANT: Be sure to have finalized your graduate portraits before beginning to transfer the students' personalized memories into the placeholder text frames. If you add a missing graduate portrait or correct a last name, your portraits will reflow, but the text text frames will not auto-arrange to follow the new portrait flow.
3) By request, Studio Source can enable an extra custom field in your portrait database to add extra text fields that will autoflow with your portraits. However, choosing this option will not allow you to customize the font for the extra text; it will appear the same as the entire label block. Contact customer support by email to request this option.