The color picker is used by many elements on your page – borders and shadows, shape fill and text fill.

Click on the color chip under these controls to open up the color picker.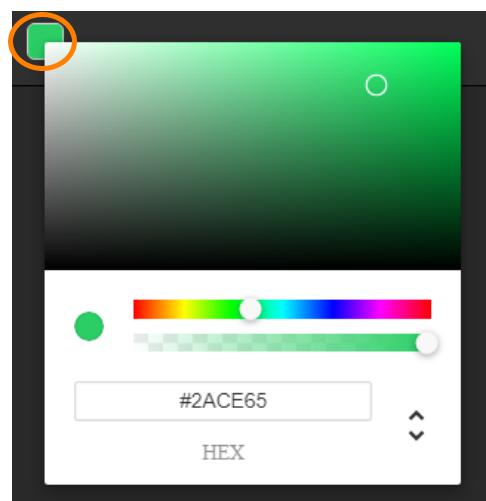 To choose a color, use the rainbow slider.



To choose a shade, click on the gradient.



Use the opacity slider to move the selected item from 100% opaque to 100% translucent.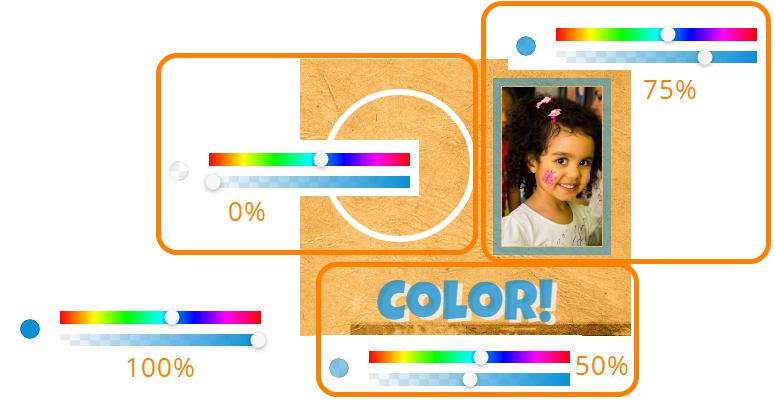 Beneath the sliders is a precise color code for your current selection. Use the arrows next to the code to move between HEX, RGB and HSL color codes.

For ease of use, use the HEX code to copy/paste an exact color match between items.

RGB & HSL include an alpha channel value for the level of transparency.