Your front cover design should prominently feature your school name and the school year.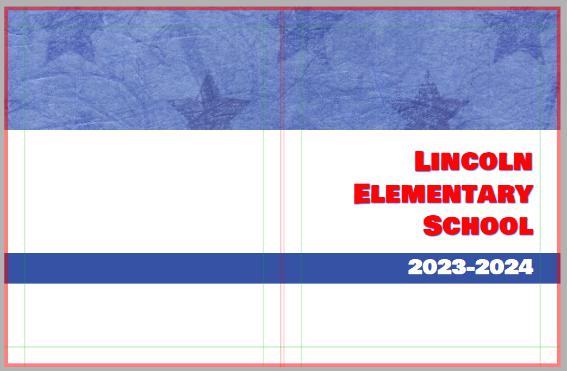 Feature images and text must be positioned well within the green safe margins on the front and back cover. Only elements that spill off the edge of the page should exceed the safe margins and bleed area.
Never leave a thin border around your feature images, either at the page edges or around the spine. Because paper can shift at the time of printing by up to 1/8″ inch, thin borders may be trimmed or appear irregular on your final book.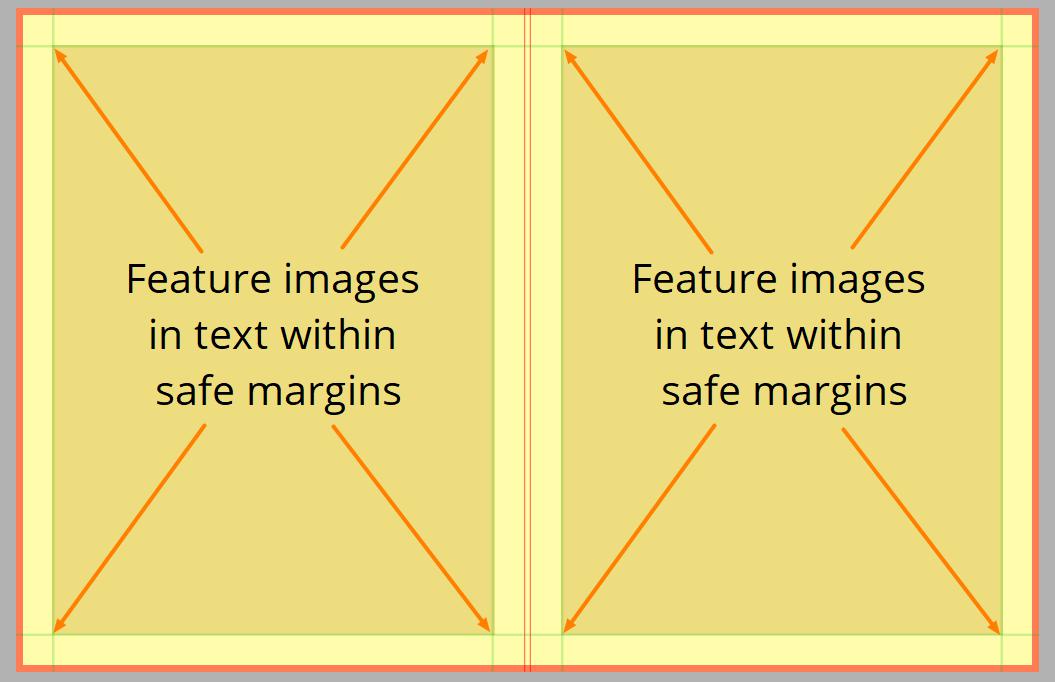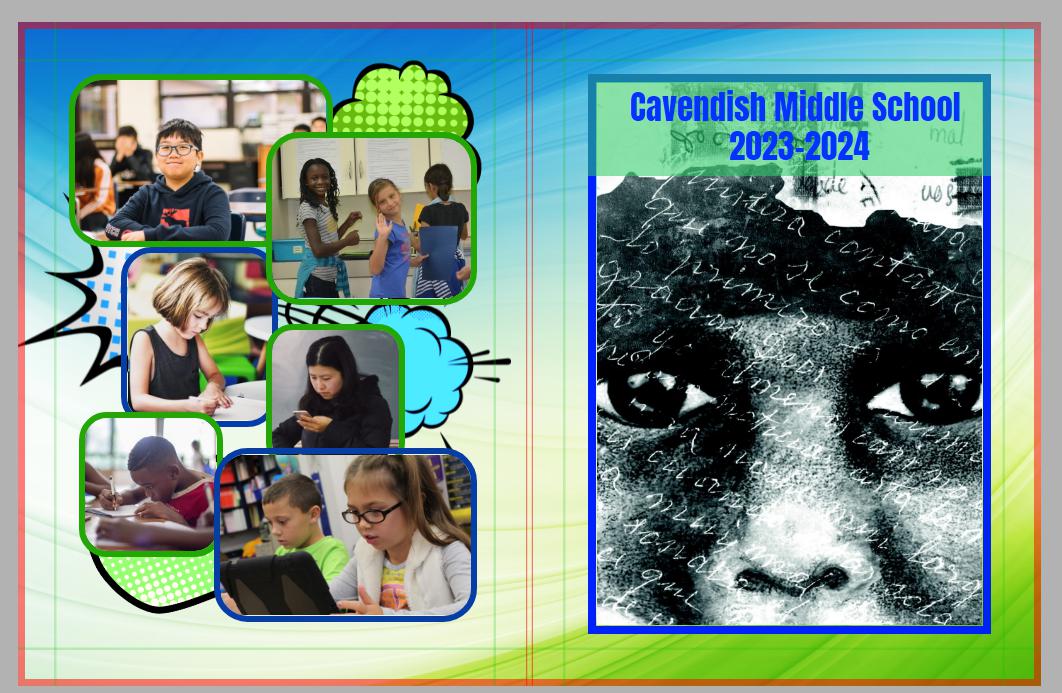 Background images/color/texture(s) and banners must extend to the outer edges of the page. If the background or banners do not extend to the outer edges of the page, your cover may display a thin white unprinted line on one or more edges due to paper shift during manufacturing.
Also, due to potential paper shifting, the spine area should be kept clear of feature images and text. Items placed too close to the spine may spill awkwardly into the spine area.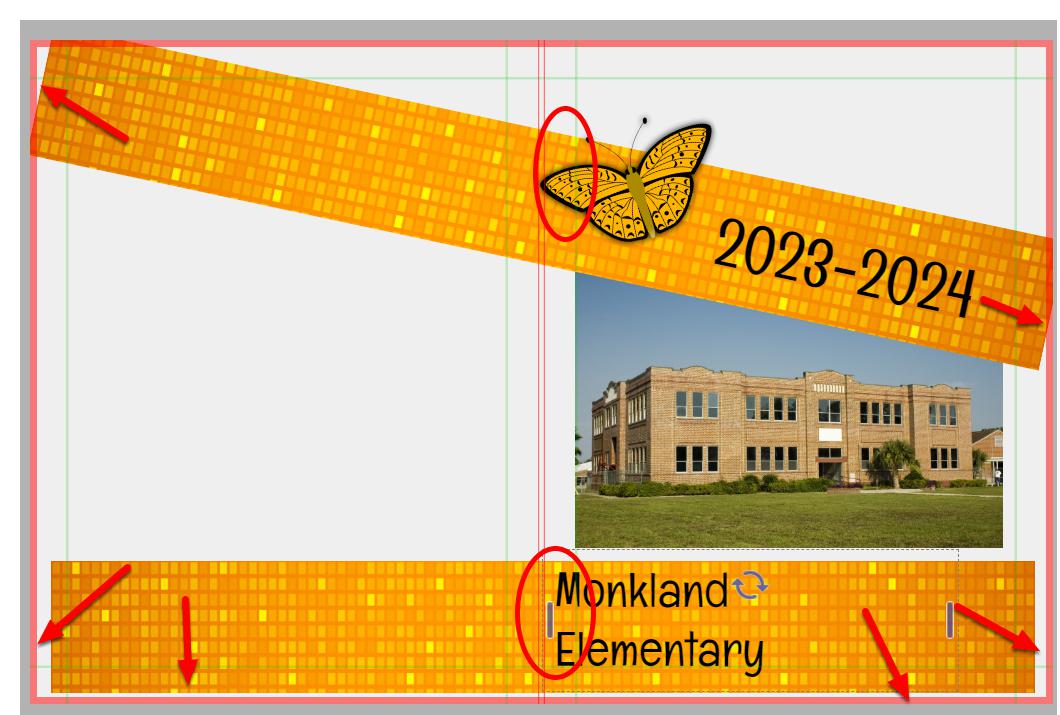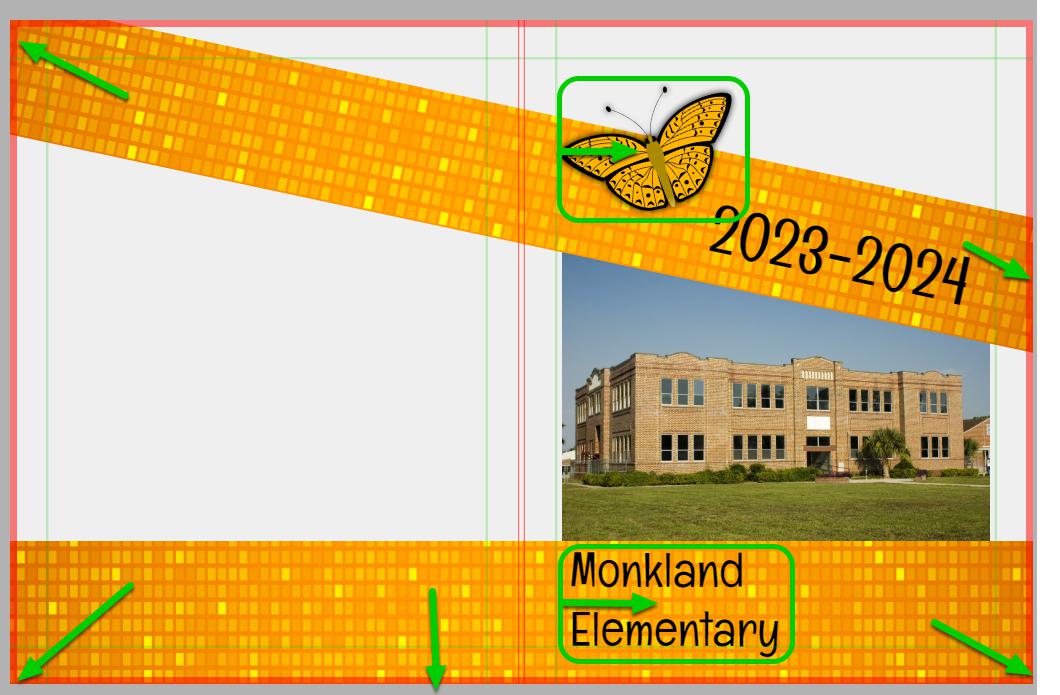 Cover Background Options
Memento Yearbook includes a collection of single page backgrounds under the Layouts tab in the editor. For additional cover background options, browse the extensive collection of images in the Studio Source Catalog.

All cover backgrounds in the Catalog are copyright-cleared and appropriately formatted (6000 x 3900 pixel jpg files) to fill the entire cover background. Learn how to use the Catalog in the Additional Resources & Tools article.

Spine Design
Only add text in the spine area for thick books. Be sure to keep images and text on the front & back covers away from the spine margins, so content doesn't creep over into the spine area when the cover is printed.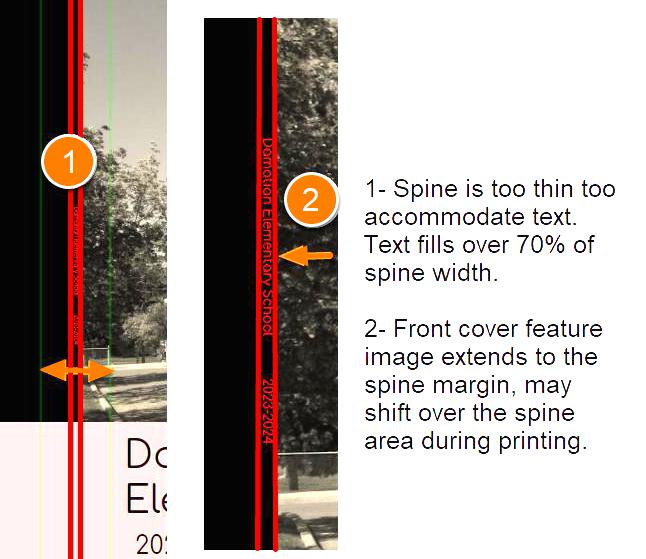 Spine text must be centered within the guidelines and not exceed 70% of the spine width, to accommodate for paper shifting during production.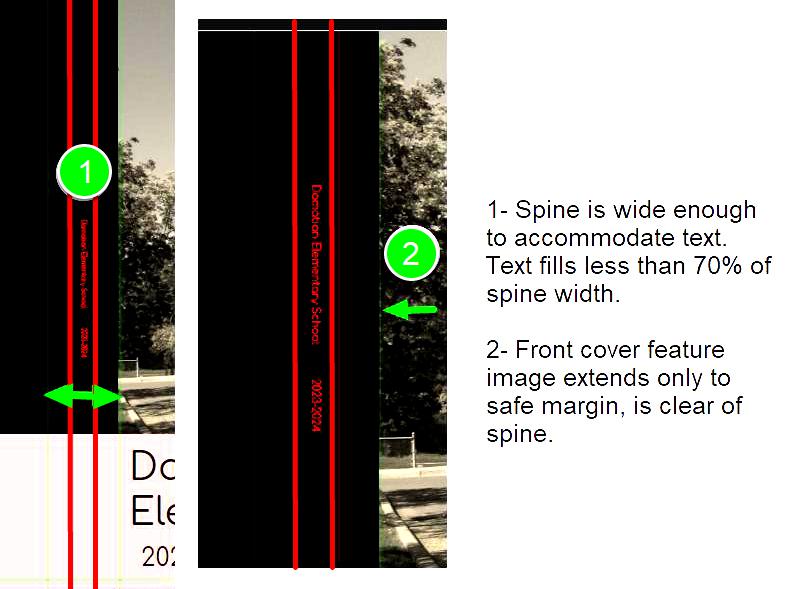 For a foolproof solution, try adding a shape or a background texture to replicate the look of book binding tape. Extend this frame to the top & bottom edges of the page, and onto the front & back covers to pad out the spine area.