Correcting & Resubmitting Your Book
When your yearbook is submitted to publisher in Memento, it is locked for editing.
Memento will unlock your yearbook as soon as the active proof in the Studio Source Dashboard is rejected by a member of your team or your studio.

(Studio Source will not reject a proof on the Dashboard, even if the proof is rejected during its technical review.)


Once your book is unlocked, you may find some or all of your pages flagged as Ready for Proofing when you get back into the unlocked book, particularly if your team used Memento's

Editors/Editors-in-Chief may reject these pages to make them editable.

Check out the book, then reject a single page, an entire section or the whole book. The page, section or entire book will be available for editing again.

If a single portrait page needs correction, reject the entire portrait section. This can be done all at once, rather than page by page – consult the Internal Review article to learn how.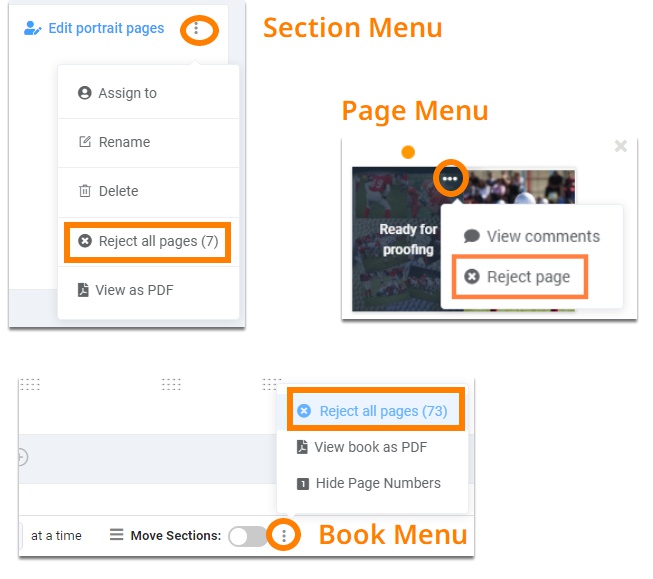 Corrections & Resubmission
To make corrections to your book, simply open the pages in the editor to make any required changes. Once done, resubmit the yearbook for another round of proofing on the Studio Source Dashboard.

Note that the proof will have a distinct proof number from the previous submission.

Be careful to review the latest proof on the Studio Source Dashboard, and not an older rejected proof.

Using the link in the proof notification email is the best way to get into the book, since you can check the date of the email to verify the submission date.