Viewing on the Book Ladder
Section View Mode
On the book ladder, your yearbook is displayed as small page previews arranged into section drawers.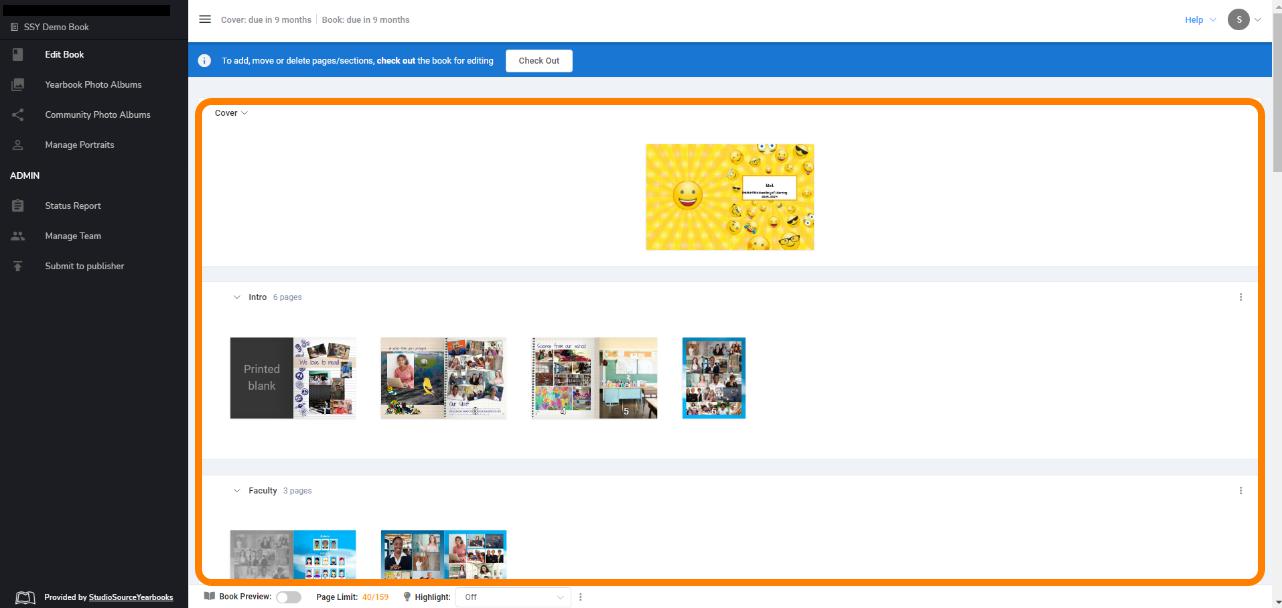 Scroll down the ladder to see additional sections.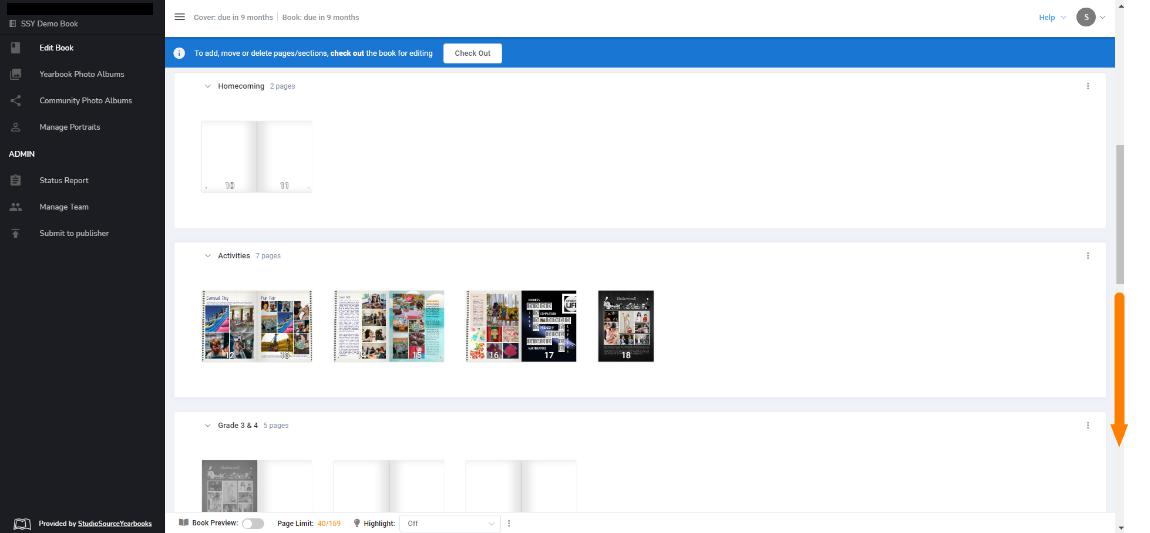 Section drawers may be closed or re-opened using the arrows next to the section name.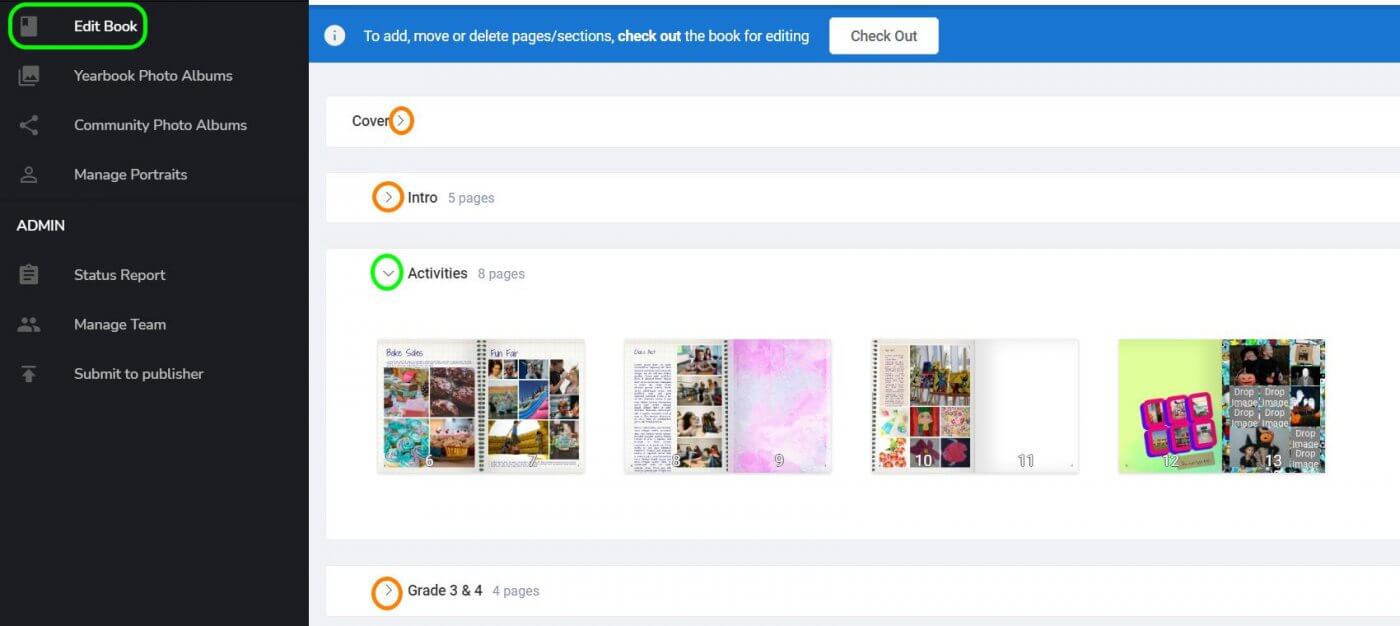 Book Preview Mode
To view larger views of your pages, toggle the Book Preview button at the bottom of the page. Note that your pages may not be edited in this move, but you can view it in detail.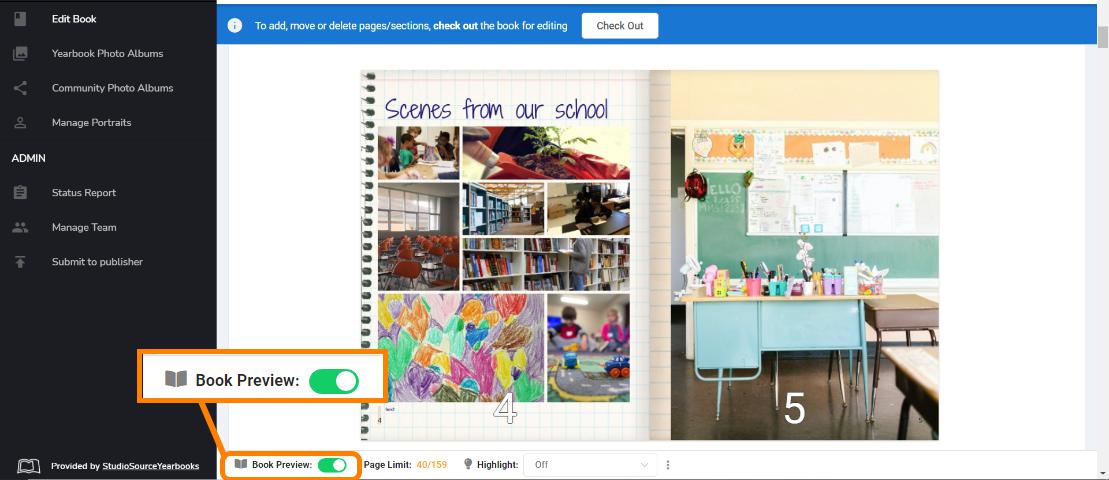 PDF Preview
PDF previews may be generated for a single page, a single section or the entire book. Access the page, section or book menu to generate a pdf preview in a new browser tab.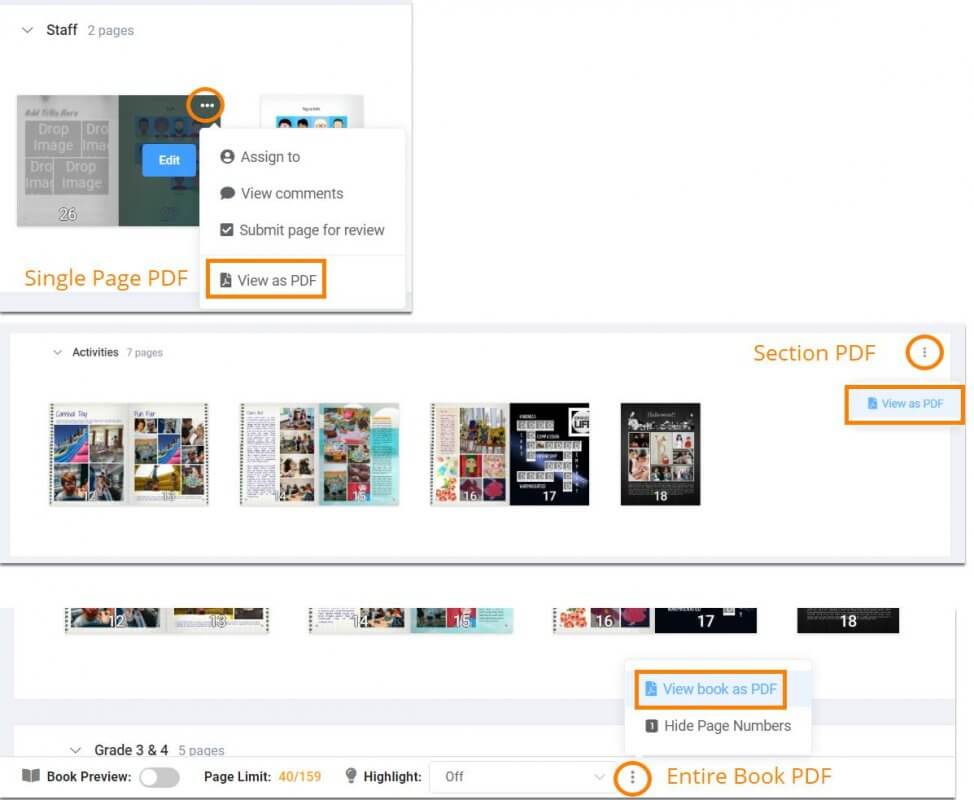 The pdf opens on a new browser tab, shown as a screen-friendly watermarked proof.