Adding people without portrait photos
People who do not have a portrait image may still be added to your portrait pages as a placeholder image with a label.

1. Click on Manage Portraits then Check Out your book.

2. Click on New Person.

3. Add the first and last name of the person, and all other relevant information. For example, if all students have a grade and teacher assigned to them, then the new person should also have grade & teacher info to appear in the same portrait page as their classmates. After entering all details, click Create person to complete the form.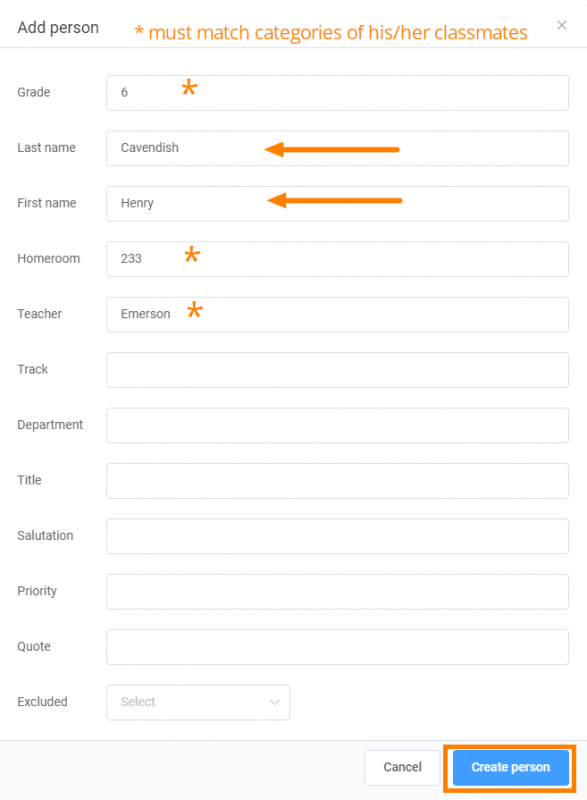 4. A window will appear asking for a photo upload. If you do not have a portrait image nor a substitute image, click X at the top of the window. Do not click Cancel as this will result in a loss of the portrait data you just entered.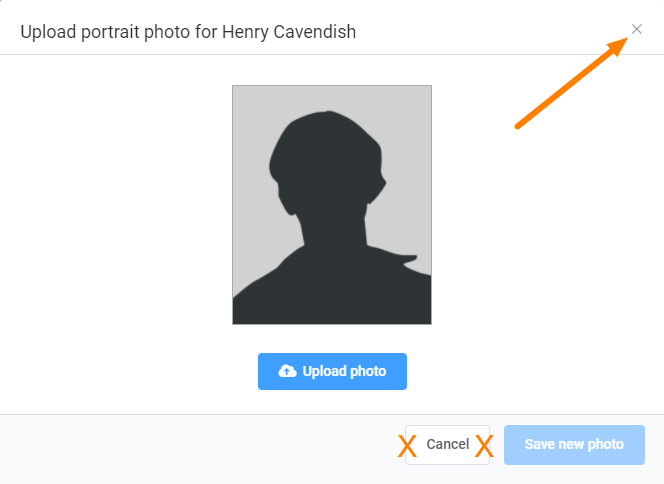 5. A new person without a photo will appear in your portrait database.


6. If/when a portrait section is created in the book which contains this person, he/she will appear in alphabetically order with properly formatted label and a placeholder image.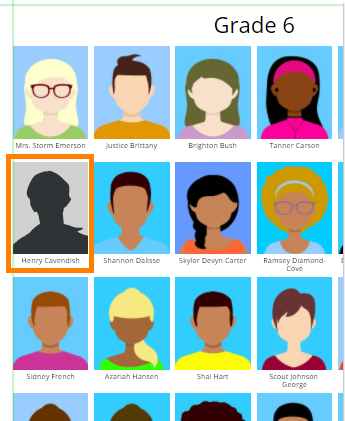 Tip: Don't like the placeholder image or did a portrait photo become available? You can associate a jpg photo to this person's record. Ideally the image should be 640 wide x 800 pixels tall, to match the yearbook portrait standard.

To add a photo, return to Manage Portraits, click on the photo icon in the portrait database next to their info, then upload a photo. Your portrait page in your book with automatically update with the new image.